It has been a week since New Year's Day and the tradition of making resolutions. The beginning of a new year marks the beginning of new possibilities, so it is the perfect time to make plans and prepare to succeed beyond expectations. For those who are still working on their resolutions, the following is some helpful advice from Grammy Award-winning musician and composer Dana Leong about his 2018 new year's resolutions and how he stays motivated to achieve them.
距离元旦过去以及新年计划的制定已有一周。新年伊始标志着无限新的可能,所以这是制定一年之计和准备大获成功的最佳时机。如果你还在苦苦钻研自己的新年决心,那么格莱美奖得主音乐家及作曲家Dana Leong的下列2018年新年决心以及如何实现它们的建议可能帮得到你。
Resolution: Live a healthy life filled with music, exercise, travel, and learning
决心:过着充满音乐、运动、旅行和学习的健康生活
Almost everything that Dana does is centered on music and energy. Dana believes it is important to live a healthy lifestyle, which means to live a life that is filled with music, fitness, travel, and wisdom. To Dana, all of these soothe his soul, enrich his life, and make him a better person overall. But trying to fill your life with all of these aspects can be overwhelming and discouraging, so Dana confronts each day by staying organized. He believes self-regulation is one of the essential elements to achieving success, especially since challenges are faced every day, and they can easily spin out of control without planning for them appropriately.
几乎Dana所做的所有事情都以音乐和正能量为中心。Dana认为健康生活很重要,也就是说生活中必须要充满音乐、健身、旅行和智慧。对Dana而言,这些能让他抚平心灵、丰富生活,从而成为更优秀的人。但生活如果少了其中之一,你会觉得压力很大,令人气馁,所以Dana尽力让自己的每一天都井然有序。他相信自律是成功必不可少的要素,尤其是每一天都充满挑战,稍不用心安排,一切都可能失控。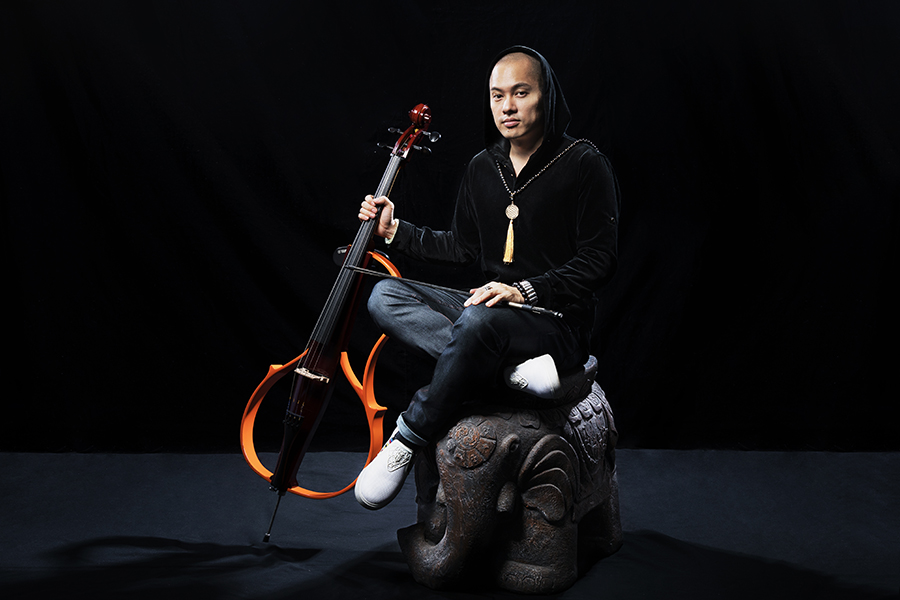 To Dana, another key to a happy and successful life is what you put in your body from the food that you eat to the way you work out to the music that you listen to. Additionally, he believes that you need to push yourself as well as constantly learn to be the best you can. Dana's sentiments follow many other entertainers, like his fellow Grammy Award winner and friend, Alicia Keys, who shared her New Year's resolutions on Twitter: "May 2018 be filled with mountains of love and endless expansion!!! Here's to becoming greater than you could ever imagine!!!!"
– Dana Leong, Alicia Keys & Adriel Chan
对Dana而言,另一个通往成功的密匙是你往自己身体里放入了什么,从你所吃的食物到你锻炼的方式和你所听的音乐。此外,他相信人们需要自我促进,不断学习,努力成为最好的自己。Dana的感觉跟很多其他演艺人员一致,比如他的朋友格莱美奖得主艾丽西亚·凯斯,她在推特上分享了自己的新年决心:"愿2018年大爱如山,成功无量!!!祝你成为超乎想象的优秀之人!!!!"
Resolution: Find a good balance between work and taking time to reflect.
决心:平衡好工作和自我反省
Although Dana loves what he does, he thinks it is important to find the right balance between work and reflect on all the areas of his life, especially friends and colleagues. Dana usually starts his day with a short meditative music session, which helps him relax and get mentally prepared for the day. He knows that every day you are going to have to do something that you may not want or like to do. Meditation is an ideal way to start your day by doing something that you enjoy.
虽然Dana热爱自己的职业,但他认为在工作和反思生活各方面之间找到平衡很重要,尤其是要反思与朋友和同事之间的关系。Dana每天的第一件事通常是做一个短时间的冥想音乐环节,这有助于他放松并准备好迎接这一天。他知道每天都会有一些你不愿做或不喜欢做的事情。冥想是让你做自己喜欢的事情来开始新的一天的理想方式。
Besides maintaining weight and living a long and healthy life, Dana thinks fitness allows time to reflect on what is worthy. For performers especially, Dana believes it is crucial to stay in shape because he wants to perform at his "A" level for his fans. Like his friend Leon Lai, actor and Cantopop singer, when in front of an audience, it is equally important that he looks good as it is to entertain them. Dana knows that if his body is not in top shape, he will not be able to perform at is best. Also, improved fitness level allows him to better focus and get into the flow. As a performer, Dana recognizes that this is of high value to his audience and can be highly stressful.
除了保持体重,过健康长寿的生活以外,Dana认为健身会让你有时间去思考什么东西才是重要的。尤其对表演家来说,Dana相信保持身材非常重要,因为他想以最佳形象站在粉丝面前演奏。就像他的朋友,演员及粤语流行歌手黎明,站在观众面前时,他帅帅的形象与他娱乐性的表演同等重要。Dana知道,如果他身材走样,就不能以最佳状态表演。另外,良好的健康状况能让他如鱼得水的进行表演。作为一名表演家,Dana认为这对观众很重要,这也让他颇感压力。
– Dana Leong & 黎明
Resolution: Worry less, be more patient, and be of service.
决心:少点忧虑,多点耐心,乐于助人
With TEKTONIK, a global arts-based lifestyle brand that unites creatives around the world to use arts and music to assemble creative and healing energy, Dana believes in helping others. To solve problems that affect many people, he knows he needs to be less anxious and more easygoing. Together, Dana and TEKTONIK started in disaster zones and then went global. According to Dana, they are now exploring what they can do with creatives around the world to heal with music and arts. Looking ahead, Dana knows that music will have a bigger role in wellness, especially relaxation, stress reduction, and healthcare. As a result, he is envisioning and planning to make new channels for healing music around the world.
有了TEKTONIK——一家以艺术为基础的全球生活方式品牌,联合世界各地的创意人员,使用艺术和音乐来编排有创意的治愈能量。为了将这种良好的方式影响更多的人,他明白自己得平心静气,更容易相处。Dana和TEKTONIK一起从灾区开始,然后走向全球。据Dana所言,他们正在探索世界各地的创意人员可以如何利用音乐和艺术去治愈他人。展望未来,Dana知道音乐在健康方面所起的作用会越来越大,尤其是在放松、舒缓压力和医疗保健方面。所以,他正想象和规划在全世界开展治愈音乐新渠道。
Since one of Dana's passions is food, particularly where it comes from, how it affects your body, and how it affects the planet, he makes sure to have healthy meals and thinks others should, too. Dana believes there is a strong relationship between food, music, and global harmony. As he considers the connection between these and what gives his life purpose, he immediately wants to figure out how to share the experience with others.
Yoko Ono, the Japanese multimedia artist, singer, songwriter, and activist, who is among the renowned artists Dana has performed, shares this purpose with him. Along with preserving John Lennon's legacy, her Wish Tree in the Sculpture Garden of the Museum of Modern Art in New York is just one example of how she works to be of service to others worldwide.
– Dana Leong & Yoko Ono
Dana的兴趣之一是食物,尤其是食物对身体有何影响以及它对地球有何影响,所以他确保自己饮食健康,并认为大家应该倡导这种方式。
Dana相信食物、音乐和全球和谐之间有着密切的联系。他一想到这些事物之间的联系以及他的生活目标,他就想立马想出如何与他人分享自己的经验。Dana曾在著名艺术家、日本多媒体艺术家、歌手、歌曲作家和积极分子小野洋子面前表演过,她有着和Dana相同的目标。除了保护约翰·列侬的遗产外,她在纽约现代艺术博物馆雕塑园里立下的许愿树就是她能帮助更多的人。
Although New Year's resolutions are beneficial, they can also be challenging. According to Dana, reinforce that what you are doing is rewarding and making a difference for yourself and others. He advises being flexible when life gets in the way, find a support group, so you do not need to go at it alone and use music as a motivator. Achieving New Year's resolutions and success does not always happen on the first try, but it will happen if you think about what is motivating you and push your vision forward with energy and optimism.
虽然新年决心大有裨益,但它们也充满挑战。据Dana而言,强化你所做的事情不仅回报丰厚,还能让自己和他人大有不同。他建议生活中出现困难时要灵活应对,寻找一个支撑团体,你不必单枪匹马独自面对,让音乐成为你的动力。成功实现新年决心并不是一蹴而就的,但只要你想想自己的动力,并用能量和乐观推动自己的愿景,那么你最终一定会成功。