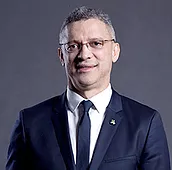 LESLIE MAASDORP
China / South Africa
Mr. Leslie Maasdorp is Vice President and Chief Financial Officer of the New Development Bank. In this role he is responsible for the treasury, portfolio management, finance and accounting functions of the Bank.
Over the past 25 years he has occupied senior leadership roles in both private and public sectors. Most recently he served as a Managing Director and President of Bank of America Merrill Lynch for Southern Africa for a period of four years. Prior to thatd in several senior leadership roles in the Government of South Africa. In 1994 after the transition to democracy, he was appointed as Special Advisor to the Minister of Labour and in 1999, in his role as Deputy Director General of the Department of Public Enterprises, he led the restructuring and privatization of he served in a dual role as Vice Chairman of Barclays Capital and Absa Capital. In 2002 he was the first African to be appointed as International Advisor to Goldman Sachs International. Before his 13 years as a global investment banker, he servestate owned enterprises for the South African Government.
He is a former Chairman and CEO of Advtech, a leading provider of private education in South Africa. Leslie is a young global leader of the World Economic Forum. He holds a BA degree in Economics and Psychology from the University of the Western Cape and a Master of Science degree in Economics from the School of Oriental and African Studies, at the University of London.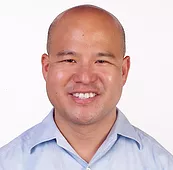 MARK HSU
China
Mr. Hsu is Managing Director of H&Q Asia Pacific, an Asian private equity firm with offices in Shanghai, Shenzhen, Hong Kong, Taipei, Seoul and Palo Alto. Since inception, H&QAP has managed 27 funds with aggregate assets of $3.7 billion and invests across multiple sectors, including technology, manufacturing, retail, media, healthcare, real estate and financial services. Mr. Hsu joined H&QAP in 2001 and is responsible for the firm's investment strategy, execution, portfolio management and investor relations.
From 1999 to 2001, Mr. Hsu was Director of Business Development at Sina.com (NASDAQ: SINA) and was responsible for establishing strategic and commercial relationships with various media, telecommunications and retail companies.
From 1997 to 1999, Mr. Hsu was a corporate attorney with Simpson Thacher& Bartlett based in New York and Hong Kong where he principally focused on securities and M&A deals for The Blackstone Group.
Mr. Hsu received his Bachelor of Arts degree in English Literature from the University of California at Los Angeles in 1993 and a Juris Doctorate degree from Columbia UniversitySchool of Law (where he served as Managing Editor of the Journal of Asian Law) in 1997.
Mr. Hsu has served on a variety of corporate and nonprofit boardsand represents H&QAP at the World Economic Forum.
YVONNE LI
Hong Kong / China
"No journey in life is more important than the sacred journey to our soul and our humanity…." Yvonne lives authentically per this phrase and is committed to improving the conditions of all those living in Asia through embedding the principles of sustainable communities and holistic solutions that bring long-term value for all stakeholders.
Yvonne is the founder and Chairperson of International China Ageing Industry Association, an organization pioneering multi-discipline projects and supporting the development of China's elderly care industry. Her passion for elderly healthcare developments and ecosystem capacity building blossomed during her impact investing tenure at Avantage Ventures where she was also co-founder and CEO. Pioneering impact investing in China with an investment in a dyslexia social enterprise, she has also set up China Dyslexia Foundation to provide the capacity to of a new special education industry and raise awareness of dyslexia in China.
Yvonne also advises and invests in other projects related to sustainable agribusiness, environmental pollution, special needs education and disabled person empowerment.
Prior to her industry development and social innovation work, Yvonne worked in traditional finance at leading Asian financial intermediaries such as Lehman Brothers, HSBC and Asia Finance Asset Management in the area of structured equity derivatives, commercial banking and hedge fund trading. She is a committee member of the Social Innovation and Entrepreneurship Development Fund Task Force under the Hong Kong Commission on Poverty. Yvonne was nominated to the World Economic Forum as a Young Global Leader in 2014.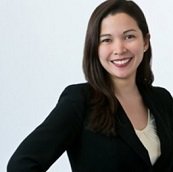 JESSICA LONG
USA
Jessica Long is a Managing Director with Accenture and has over 17 years of national and international experience in strategy, technology and complex program delivery within the corporate, government and development sectors. Jessica is on the global leadership team of Accenture Strategy & Sustainability, which helps organizations leverage their assets and capabilities to drive innovation and profitable growth while striving for a positive economic, environmental and social impact.
Within her current role, Jessica leads Sustainability Strategy across North America. Her team focuses on a wide range of strategic services across sustainability – including valuation and performance management, responsible business, ethical and responsible supply chains, traceability and transparency, intelligent cities strategy, efficient and alternative energy solutions, innovative business models and partnerships, digital responsibility, and circular economy. Clients include Fortune 500 companies, SMEs, governments and non-profit organizations.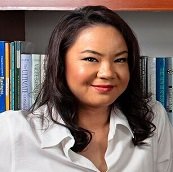 MAOI ARROYO
Manila / Philippines
Maoi Arroyo is the founder and CEO of Hybridigm Consulting, the premier and pioneering innovation consulting and commercialization firm in the Philippines. In the last 13 years, it has developed policy for the Philippine government, facilitated over $3.5M in biotech investments, trained over 15,000 aspiring entrepreneurs, and created 3,500 jobs. Over the last decade, Ms Arroyo has received several honors. She was hailed by Entrepreneur Magazine as one of the top 35 entrepreneurs under 35 in 2006, was the youngest PhilDev Foundation USA honoree for her contributions to national development through science and technology, a 2011 Ten Outstanding Young Men (TOYM) awardee–and the only woman in that year. The TOYM is the most prestigious award given to Filipinos under 40 and is presented by the President of the Republic of the Philippines. In 2013 she was one of the DevEx 40 under 40 International Development Leaders, and selected one of the UK Foreign Commonwealth Office's International Leaders in 2014. Ms Arroyo was honored by the Philippine Development Foundation USA as the youngest of 45 awardees in Science and Technology (2010) for her contributions to national development. She was named as one of the World Economic Forum's Young Global Leaders of 2015.
Ms. Arroyo is also an adjunct professor at the Asian Institute of Management; where she teaches Innovation and Entrepreneurship. She obtained an MPhil in Bioscience Enterprise from the University of Cambridge, and her first degree in Biology (BS) from the University of the Philippines.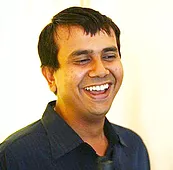 ASHISH GOYAL
India / UK
Ashish Goyal is a recipient of India's National Award for the Empowerment of Persons with Disabilities 2010. He was awarded on 3 December 2010 by President of India Pratibha Patil in New Delhi. In 2015, he was named a Young Global Leader by the World Economic Forum. Goyal was the first blind student at Wharton Business School in Philadelphia. He graduated in 2008, earning an MBA with honours, and also winning the Joseph P Wharton award, given annually to a student who symbolizes "Wharton's way of life".
Goyal is a former trader at J P Morgan, and is credited as the first visually impaired trader in the world. Since 2013, he has worked as a portfolio manager at London-Based BlueCrest Capital Management. "Goyal uses screen-reading software to check his e-mail, read research reports and look at presentations. When he needs to read graphs, which the software cannot do, he goes through the data and tries to imagine the graph in his head." Goyal was born and raised in Mumbai, India. Born with perfect vision, he has retinitis pigmentosa, which caused his vision to deteriorate from age 9; by 22 he was entirely blind. He dealt with this adversity by focusing his energies on academics.
Goyal stood second in his class at Narsee Monjee Institute of Management Studies in Mumbai and also won the 2003 Dun and Bradstreet Best Student Award. He worked at ING Vysya Bank as a fixed income trader in Bangalore for three years before enrolling at Wharton in 2006. Ashish represented the Metro London Sports Club in 2009 and his team won the UK domestic blind cricket tournament. Goyal is an advocate for disability research and education issues for underprivileged children in India, having raised over $50,000 towards these causes in a 3-year span. He currently lives in London with his wife.