Grammy Festival 2018
2018 格莱美音乐节
China's music scene is continuously expanding and thriving, as musicians continue to innovate with their creations.
在音乐家不断创新与创造下,中国音乐在这几年不断地发展。
The enterprising spirit of the Chinese has resulted in the much anticipated news; Grammy is expanding into China! The Grammy Festival will be happening at Beijing's ChangYang Music Theme Music Park on 30 April. It will feature Grammy winners Pharrell Williams, Macy Gray, Phoenix and Daya and Grammy nominees James Bay, Carly Rae Jepsen, One Republic, and more!
中国人创新的思维带来了令人们期待的消息-格莱美将踏入进中国!格莱美音乐节将在4月30日北京北京长阳音乐主题公园举办。音乐会表演包含了格莱美获奖者Pharrel Williams, Macy Gray, Phoenix, Daya和格莱美提名者James Bay, Carly Rae Jepsen, One Republic以及更多!
It will be a monumental gathering during the festival as music of the west meets the east, providing the audience with a unique, unrivaled live music experience.
这将是一个很难忘的音乐聚会,庆祝西方与东音乐的方相遇,为观众带来一种独一无二、无与伦比的现场音乐体验。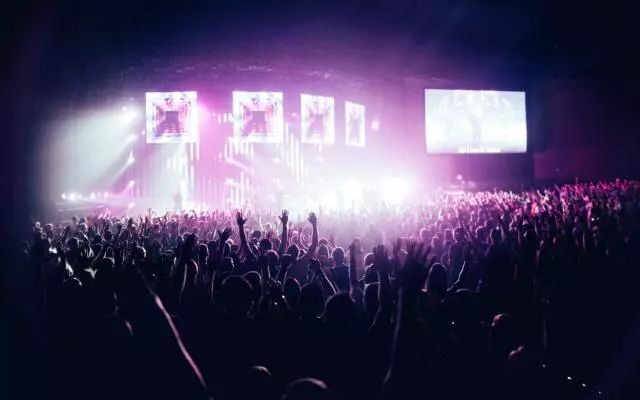 Did you know that Dana Leong has worked with over 10 Grammy Award Winning artists? Check out gallery of artists below and let us know who you favourites are.
你知道Dana Leong和十多名格莱美音乐家合作过吗?看看下方Dana与合作过的音乐家的相册,然后告诉我们你最喜欢的是谁!
Dana Leong with Award Winning Celebrities
Dana Leong与众多获奖名人交往密切
Not only is Dana Leong exceptionally talented, kind and charismatic – the world's leading electric cellist – is ambitious and determined to make sure that music has an impact for entertainment as well as for bigger causes like humanity and economic disparity. Aside from being charitable and friendly to his fans, the two-time Grammy Award winning musician, composer and producer is well-respected and liked among his peers.
Dana Leong这位世界领先的电子大提琴家——不仅才华卓越、善良英俊,还雄心勃勃——致力于让音乐不仅有娱乐作用,还要对人性和经济差异等巨大的事业产生影响。除了对粉丝慷慨友善之外,这位两次获得格莱美奖的音乐家、作曲家和制作人在同行中也广受尊敬和欢迎。
Just as Dana's music spans various musical genres and disciplines, so does his connections with other well-known and accomplished celebrities. And as his style has been defined by the way he entwines electronic music with experimental jazz, funk, pop, rock and hip-hop, he continues to collaborate with others across these varieties.
正如Dana的音乐广涉各种音乐流派一样,他与其他知名和成就卓然的名人也有着千丝万缕的关联。他的音乐风格是把电子音乐与实验性爵士乐、放克、流行音乐、摇滚和嘻哈音乐交织在一起,同时他还将继续与其他音乐人合作,融合各种音乐流派。
So who are some of the many popular celebrities that Dana has crossed paths with over the few years?
那么这些年来,Dana与哪些极受欢迎的名人之间交往密切呢?
He recently caught up and performed a few tunes with his friend and the famous American singer-songwriter, pianist and music producer Alicia Keys at an event in Shanghai.
最近,他在上海的一次活动中,同他的朋友和著名的美国创作歌手、钢琴家和音乐制作人艾莉西亚·凯斯一起表演了一些曲子。
Alicia Keys, 15x Grammy Award Winner
Although he did not perform with Black Eyed Peas (the American musical pop and dance-pop group, consisting of rappers will.i.am, apl.de.ap, and Taboo) and Matt Bellamy (the English musician and lead vocalist, guitarist, pianist and principal songwriter of the rock band Muse), Dana has been in the company of these elite artists.
虽然他没有与Black Eyed Peas(美国流行音乐和流行乐队,由说唱歌手will.i.am、apl.de.ap和Taboo组成)和马特·贝拉米(英国音乐家兼主唱、吉他手、钢琴家和摇滚乐队缪斯的主要歌曲作家)一起表演过,但Dana也是这些精英艺术家公司的一员。
Black Eyed Peas, Grammy Winning Artists
He has also been seen and performed with the Cuban singer Xiomara Laugart, who is most recognized for her extensive career performing neuva trova music in Cuba and recording more than 17 albums.
你也会见到他和古巴歌手Xiomara Laugart一起表演的身影,其大量的音乐表演事业在古巴广受认可,还录制超过了17张专辑。
Xiomara Laugart, Latin Grammy Winning Vocalist
In 2016 and 2015, Dana presented his TEKTONIK music celebrating the Global Teacher Prize along with Bill Clinton, former U.S. President and accomplished jazz saxophonist. The prestigious Global Teacher Prize is an annual $1 million USD award by the Varkey Foundation to a teacher who has made an outstanding contribution to the profession.
在2016年和2015年,Dana与美国前总统,爵士萨克斯演奏家比尔·克林顿一起为庆祝全球教师奖献上了他的TEKTONIK音乐。享有盛誉的全球教师奖是Varkey基金会每年向一位为该领域做出杰出贡献的教师颁发的100万美元奖金。
Bill Clinton, former U.S. president and accomplished jazz saxophonist
Early on in Dana's career, while studying jazz trombone and orchestral cello at the Manhattan School of Music, one of the world's premier music conservatories for classical music and jazz, Dana performed and produced songs with the celebrated American singer, songwriter, actor and social activist Harry Belafonte. He has also composed and recorded with Kealiʻi Reichel, the popular and bestselling singer, songwriter, dancer and personality from Hawaii.
在Dana的职业生涯初期,他在学习爵士长号和管弦乐大提琴,曼哈顿音乐学院是世界上最著名的古典音乐和爵士音乐音乐学院之一。Dana与著名的美国歌手、作曲家、演员和社会活动家Harry Belafonte合作演出和制作歌曲。他还与在夏威夷很受欢迎的畅销歌歌手、歌曲作者、舞者和名声很大的Kelay'Reichel共同作曲录制。
Harry Belafonte, Emmy winning actor and Grammy Nominated Producer
Other celebrities and friends of Dana include Rahzel, the American beatboxer, rapper and former member of The Roots (the Jimmy Fallon Late Night band) and Pan Weibo, the American-Taiwanese singer, songwriter, rapper and actor. Dana has also been in the company of Stan Lai, the influential award-winning U.S. born Taiwan-based playwright and two-time winner of the Taiwan National Music Award.
Dana的其他名人朋友包括美国口技表演者、说唱歌手The Roots(吉米·肥伦深夜秀乐队),前成员Rahzel和美籍台湾歌手、词曲作者、说唱歌手和演员Pan Weibo。Dana同时也是Stan Lai公司的一员,他出生于美国但在台湾居住,是富有影响力的优等剧作家并两度获得台湾国家音乐奖的音乐家。
Rahzel, World beatbox champion and member of 3x Grammy Winning Jimmy Fallon Late Night Band "The Roots"
Pan Weibo, award winning musician/actor
Stan Lai, 2x winner of Taiwan National Music Award
Dana stays close to those who are famous behind the scenes as well, including his Grammy Award winning sound engineer, Alex Cuardo, and Grammy nominated music video director, Woodkid.
Dana也与幕后的名人保持密切关系。其中有格莱美奖录音师Alex Cuardo和格莱美奖提名音乐视频导演Woodkid。
Alex Cuardo, Grammy Award Winning Sound Engineer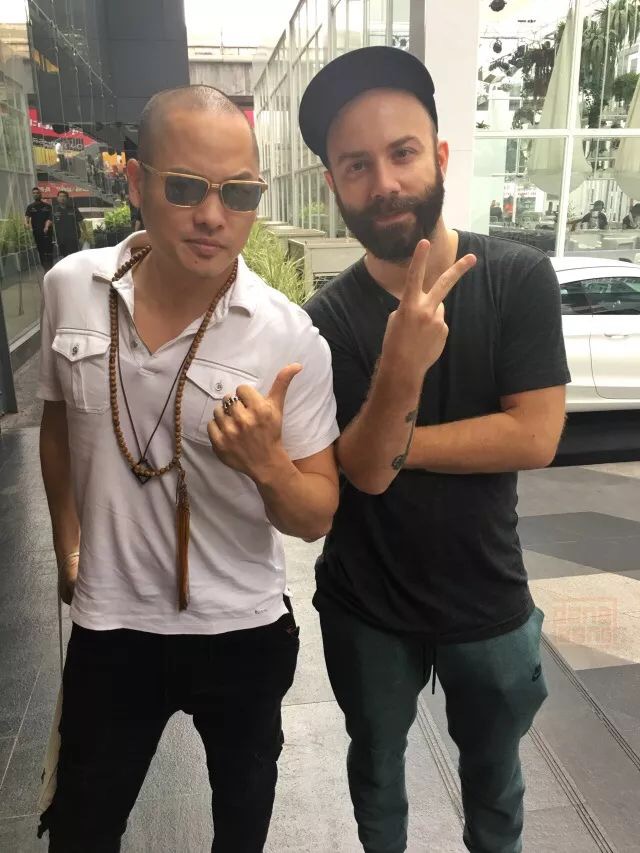 Woodkid, Grammy nominated Musician and Music Video Director
Most recently, Dana was contacted by Chanel to do a performance this spring. His requests for performances are never-ending and always remarkable and memorable for his fans.
最近,香奈儿联系了Dana,将在今年春天举行一场演出。精彩绝伦和让人记忆深刻的演出让Dana邀约不断。
Fun, stylish, down-to-earth and cool to fans, Dana has long been revered by many award winning musicians and celebrities for being an extraordinary multi-instrumentalist, composer, producer and ambassador of music and for exceling at mixing elements of traditional instruments, such as his electric cello and trombone, with a variety of musical styles and visuals.
对歌迷来说,Dana有趣、时尚、亲切、酷炫。同时他也一直深受来自各位获奖音乐家和名人们的喜欢和崇敬,因为他是一位非凡的多乐器演奏家、作曲家、制作人和音乐大使,也因为他擅长将传统乐器元素,比如电子大提琴和长号,与各种音乐风格和视觉效果相结合。